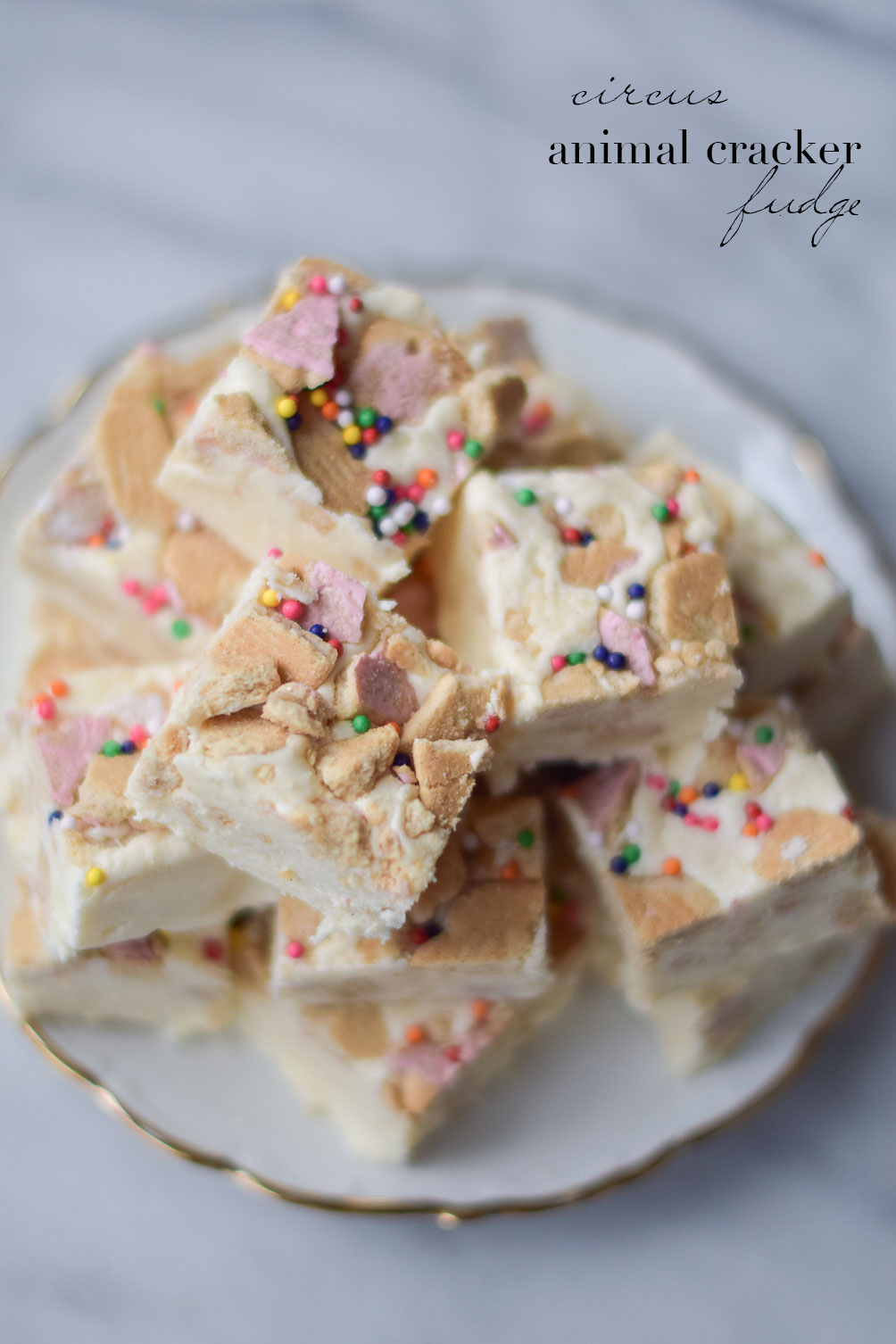 It is shockingly difficult to find any treat that really hits E's sweet tooth. For him to actually describe something as 'rich' basically means that the average human would find it near-unbearable. And this circus animal cracker fudge toes that line. The sugar factor is high, but with vibrant colors and varied textures every bite is an adventurous mouthful. I love how these nuggets could make a simple hostess gift or be a dessert table centerpiece. See full details below.
---
INGREDIENTS
1 5oz can of evaporated milk
1 stick of unsalted butter
3 cups of sugar
7 oz of marshmallow cream
11.5 oz of white chocolate chips
1 bag of circus animal cookies
1 tablespoon of nonpareil
DIRECTIONS
Line a 9×13 pan with parchment paper.
Pour all of the animal cookies into a bag (or food processor) and crush the cookies into small or medium sized pieces
Mix the evaporated milk, butter, and sugar in a medium sauce pan. Bring the mixture to a boil over medium heat, stirring constantly.
Remove mixture from heat and stir in the marshmallow cream, 1/2 of the animal cookies pieces, and white chocolate chips until everything is incorporated.
Pour the mixture into prepared pan and spread with a spatula.
Sprinkle the rest of the cookie pieces on top, pressing into the fudge, and sprinkle the nonpareils.
Refrigerate until firm.